Best Acoustic Guitars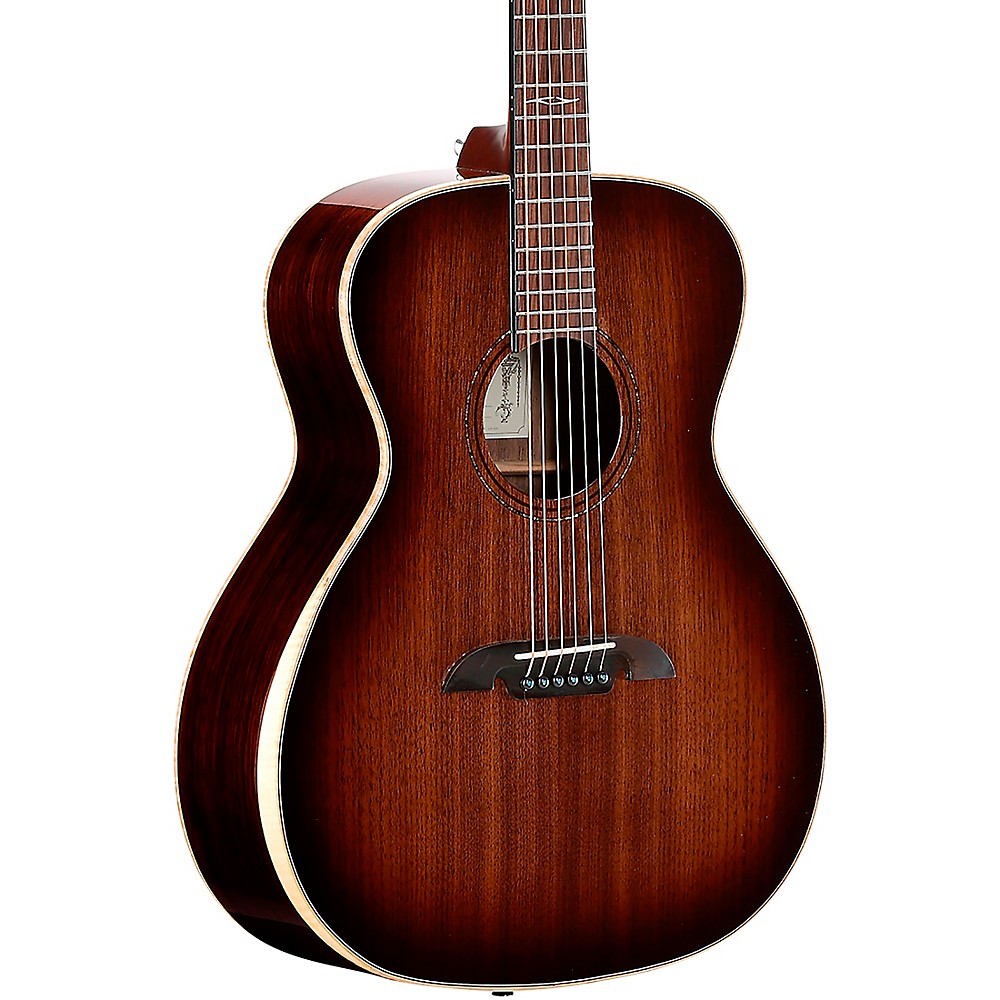 Last update was in: July 15, 2019 4:22 am
The AGW77AR Artist Elite is a beautifully developed Grand Auditorium acoustic guitar that overachieves in terms of both tone and looks. The gloss Shadowburst finish on the walnut creates a rich aesthetic which is perfectly framed by the flame maple binding. Tonally, the AGW77AR Artist Elite Grand...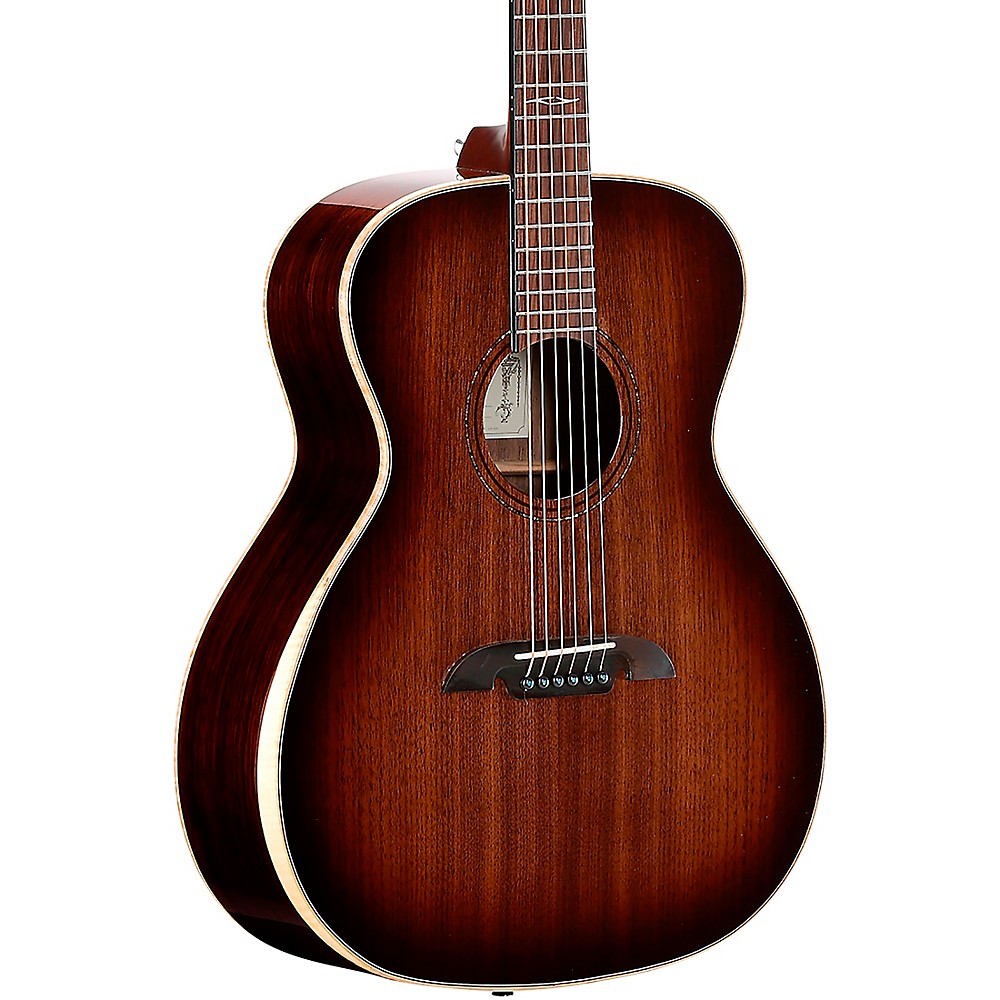 Last update was in: July 15, 2019 4:22 am
The AGW77AR Artist Elite is a beautifully developed Grand Auditorium acoustic guitar that overachieves in terms of both tone and looks. The gloss Shadowburst finish on the walnut creates a rich aesthetic which is perfectly framed by the flame maple binding. Tonally, the AGW77AR Artist Elite Grand...
Shopping for an Acoustic Guitar
Shopping for an Acoustic Guitar can be a daunting process, especially for beginner guitarists.   Even for professional guitarists, it can take more than just a few trips to guitar center to find the perfect guitar for their taste.
Whether you are looking for the perfect acoustic guitar for beginners or you're a professional guitarist that just bought their 5th electric guitar and now want that Taylor Big Baby you've had your eye own, we've created a handy buying guide to help you make sure you are making the best purchase for you.

Within our guitar buying guide we take a look at sound quality, how the guitars play, body styles, and more. We've also broken down the guitars into price range as well as sections including nylon string, steel string, classic guitars, solid top guitars, acoustic bass guitars and more all to make your guitar buying experience as easy as possible. We will also take a look at the best beginners acoustics, seperately from the high end artist series guitars.
One thing that we've learned over the years is that there is a difference between an affordable acoustic guitar and a cheap acoustic guitar and just because a guitar is expensive doesn't mean the guitar sounds great.
But there is no need to stress! Buying an acoustic guitar is an easy and enjoyable experience with our buyers guide and some guidance from the team at Instrument Find.
Acoustic Guitar Buyers Guide
Will I be Inspired to play my Guitar?
Whether you are already a professional guitar player or you have yet to take your first guitar lesson and are just looking to start playing on a beginners guitar looking for something that's easy to play, you will want to make sure that your guitar inspires you to want to start playing as soon as the guitar necks touching your fingers.
Which guitar will sound the best?
The sound quality of your acoustic guitar can often be linked to price but that is not always the case. There are some gems at affordable prices and some acoustic guitars that cost a lot of my that we frankly don't think are worth the money.
The sound quality can be affected by the design and the wood choices as well as other factors like the shape of the neck and, to some extent, even the fingerboard. In the case of electric acoustic guitars, the pickups and wiring has an effect as well.
How will this guitar Feel?
One question you'll want to ask before purchasing any instrument is, "do I enjoy playing this instrument?" Now there is something to keep in mind if you are a beginner; you haven't built muscle and caluses yet.
For beginner guitarists, it's gonna be a little uncomfortable on your hands and fingers when you first start out till you build up the muscle and finger strength to work your way around a fretboard. With that in mind, don't get too caught up in this until you are ready to spend some money on a nice guitar. Even so, there are some guitars, even for beginners that are easy to play and some guitars that are not so much.
The fretboard size and design is the main factor to consider. If you have small hands or you are buying a guitar for kids, you might want to avoid large fretboards.
Does this guitar Look professional?
I know it might not be the most important thing, but the look of any instrument is important for feeling connected to your instrument. There is a reason why people talk about Prince and his purple guitar.
For most people it's not because of the stellar tone, it's because it looks cool. When you get to the point of performing out with your guitar, or if you are already there, you'll want a guitar that give you confidence and makes you feel as though it is an extension of your personality.
I personally wouldn't give up quality for look, but with the wide variety of options in the guitar world, you can easily attain both.
Best Acoustic Guitars Under $200
Best Acoustic Guitars Under $300
Best Acoustic Guitars Under $500
Best Acoustic Guitars Under $1000
Best Acoustic Guitars Under $1500
View All Acoustic Guitar Reviews
Showing 1–12 of 46 results
Best seller
Added to wishlist
Removed from wishlist
0
The acoustic guitar is a famed and ancient instrument. Most of us hear the words "acoustic guitar" and nowadays think of sitting around a campfire with friends having a sing along, or singer songwriters and folk musicians on stage singing with all their hearts of the pleasant sounds of the strumming acoustic guitars.
While those ideas are steeped in reality, the history of the acoustic guitar can be traced back for over 4000 years dating back to the ancient Lute and Lire. In the Middle Ages, Gitterns were developed from the Lute to be one of the first small plucked acoustic guitars, forming the guitar shape that we know and love today.
—
In Spain, leading up to the Renaissance, the Spanish invented the Vehuelas which was another step towards the sound and shape of the acoustic guitar as we know it today.
Credit for the modern acoustic guitar in form and structure is credited to the Spaniard Antonio Torres Jurado around 1850. Since then the styles of acoustic guitars has evolved to include Baroque guitars, romantic guitars, classical guitars, gypsy guitars, flamenco guitars, steel string acoustic guitars, twelve string acoustic guitars, resonator guitars, arch top guitars, lap steel guitars, lap slide guitars, matchbox guitars, parlor guitars, harp guitars, Picasso guitars, acoustic bass guitars, banjo guitars and more.
In the 1950's and 1960's the acoustic guitar was front and center in the emergence of folk music with bands and musicians like Simon and Garfunkel, Eric Clapton, Neil Young, Bob Dylan, James Taylor, Johnny Cash, and more. Even the originals of Rock and Roll with musicians like Elvis, embraced the acoustic guitar as the messenger of rock.
Today the acoustic guitar is still a important part of music even despite the emergence of electronic music. Musicians like Dave Matthews, Jack White and Ed Sheehan feature the acoustic guitar at the heart of their music.
The acoustic guitar is quintessential to music as we know it. While the acoustic guitar has been around for thousands of years, some musicians that have made the tones of the acoustic guitar popular include:
Bob Dylan
Dave Matthews of Dave Matthews Band
Jack White of The White Stripes
Paul Simon of Simon and Garfunkel
Eric Clapton
Neil Young
Stephen Still of Crosby Stills and Nash
Prince
Johnny Cash
James Taylor
Paco de Lucia
Eric Johnson
John Mayer
Ed Sheeran
John Butler
Jason Mraz
Jack Johnson
Ben Howard
Tom Morello of Audio Slave and Rage Against The Machine
Jerry Garcia of The Grateful Dead
Bruce Springsteen
David Grisman